Here at Lakeside we are probably the longest standing repairer of Mazda Bongo's and Ford Freda's in the UK. We have been repairing them since 2002 and have a wide experience of SGL3 and SGL5's Mazda Bongo's.
If you have a fault that requires diagnosis, we are one of the few specialists to have diagnostic equipment for Mazda Bongo's so you can be assured your Bongo is in safe hands whether it is a petrol or a diesel model.
We hold a wide range of parts in stock and have customers all over the country. We only use the correct oils and quality parts sourced specifically for Bongo's.
There is a good possibility that if you have a Montague model it will have been here at some point in it's life as we were the original repairer for the Montague conversions.
We can cater for all your needs from servicing to MOT'S, repairs and pre-holiday checks to ensure your Bongo is ready for that drive across the continent. Don't worry if you are coming some way to see us as you can either leave the vehicle with us or if the work can be completed in a day, you can have a trip to Windsor where you can visit the Castle or take a boat trip on the Thames. Alternatively you could take in some retail therapy in Staines.
Centrally located in Berkshire near Heathrow and we are easily accessible from the M25, M3 and M4 near Staines, Windsor, Ascot, Slough and Egham.

Useful Top Bongo Tips!
On four wheel drive models check your tyre sizes, they should be 195/70×15 on the front and 215/65×15 on the rear. If not then you could damage the front differential over time. Lots of Bongo's have had alloy wheel fitted and quite often the same size tyres are fitted to all wheels!
Four wheel drive Bongo's can be converted to two wheel drive, should you have a transfer box or front differential fault we have carried this out many times.
Always make sure your coolant level is topped up. Bongo's don't like being run dry of coolant! If you are having your Bongo serviced at a garage not used to them, ask them to carry out a cooling system test and check for small leaks. Prevention is better than cure!
We get asked all the time if Bongo's can be run on cooking oil or bio fuel. We can only say that it is likely to damage the fuel pump long term and advise strongly against it. We see many with leaking fuel pump seals, if this is you, fear not we can repair it!
Bongo timing belts are recommended to be replaced at 60,000 miles or 5 years. We have replaced them on all models, 2.0 and 2.5 v6 petrol and of course the 2.5 diesel.
Information is king with Bongo's and Freda's and there is lots around on the internet. Not all of it is correct though! We would suggest talking to us, or a specialist like us or join up with Bongo Fury. Here you will find lots of info and Ian is a top bloke!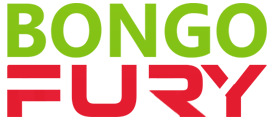 Mr S, Mazda Bongo
I shopped around for a good garage for my Mazda Bongo. I got a few quotes that were completely unreasonable. Cutting to the chase, Lakeside garage was recommended with high praise and justifiably so. Excellent service from the front line to the man who repaired my Bongo. Would use them every time in future without hesitation.