Let us manage your MOT reminder!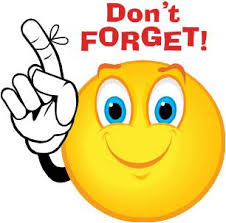 Have you ever forgotten to book your car in for its MOT on time?
Are you aware that driving your car without an MOT is illegal?
There are no 'grace' days once the MOT has expired.!
Your insurance policy may have terms and conditions regarding road worthiness of a vehicle and it would be advisable to check to see if you would be covered by your policy without a valid MOT.
If you are stopped by the police the following is could happen:
The car could be impounded.
You could have to pay for the cost of having the vehicle recovered to the pound, then pay to have the car released from the pound, (The cost of which increases on a daily basis)
You will receive a fixed penalty fine
You will only be permitted to continue to drive have your vehicle or have it returned, once proof of an MOT appointment can be verified and the vehicle will have to be driven straight to the MOT test centre.
We do not want this to happen to you! Here at Lakeside Garage we send out Free reminders at least a month before your MOT is due; There is no obligation!
Please note, you can have your vehicle MOT'd up to 30 days before it is due, without it impacting on the due date the following year.
Please bear in mind that if you change the number plate of your vehicle, you will need to update it with us in order to continue to receive a reminder.
Similarly, if you change your car and would like a reminder set up (even for 3 years time!) – you will need to inform us of the vehicle details.
If you wish to receive MOT reminders we would be happy to set these up for you. We would be delighted to carry out your MOT for you, and if you live or work  Staines, Slough, Windsor, Ashford, Egham area,  we offer a Free Collection and Delivery service within a 5 mile radius, so that having your vehicle MOT'd does not impact on your day.
Just contact us on 01784 482158 or email us at info@lakesidegarageservices.co.uk
https://www.lakesidegarageservices.co.uk/wp-content/uploads/2019/03/about_logos_MOT3.jpg
420
420
Jay
https://www.lakesidegarageservices.co.uk/wp-content/uploads/2019/04/Lakeside_final_logo_white.png
Jay
2019-05-19 11:05:16
2019-10-25 13:10:24
Let us manage your MOT reminder!